You can use the column element to create your initial structure and fill it with other content elements. Choose your preferable section structure (you can select the number of columns, into which your section will be divided.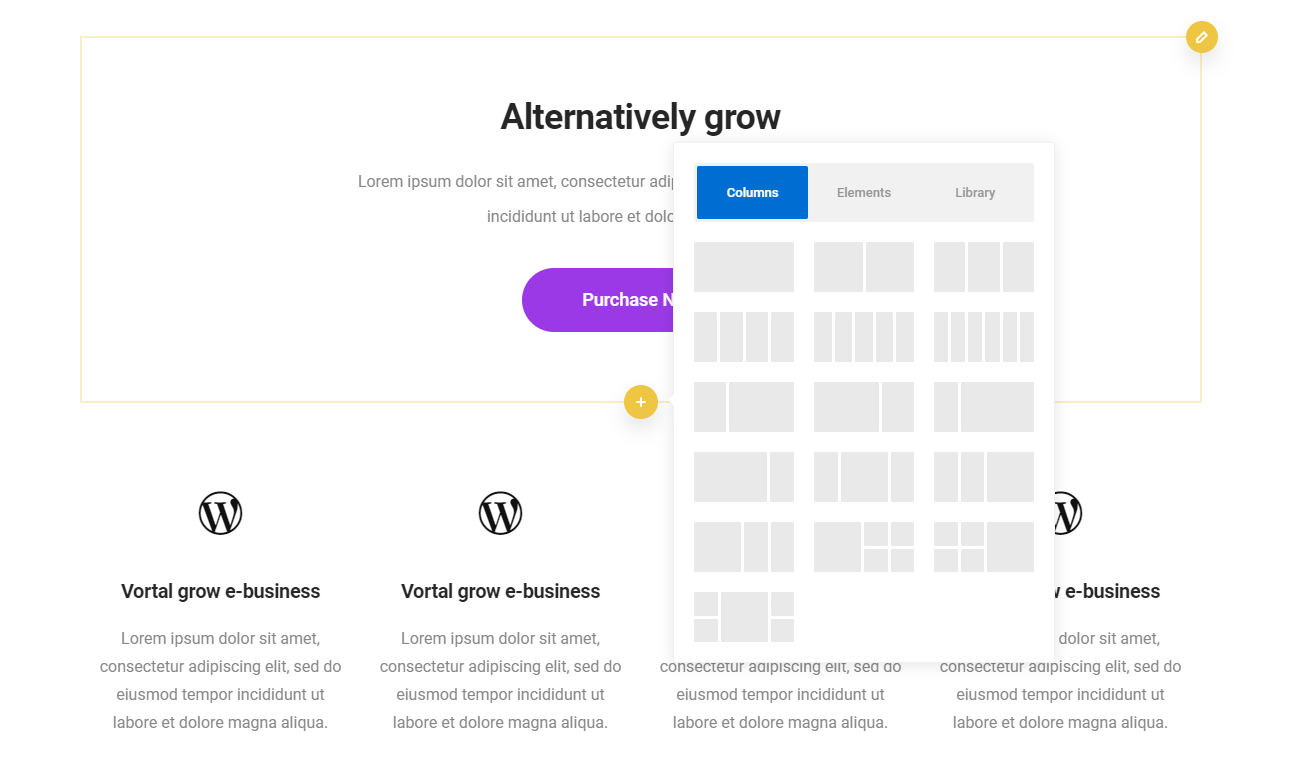 To change the position of the column, grab the column and insert it into the section where you want it to be. In the same way, you can move the whole sections. To do it grab the section and place it to the preferable location.
After the columns are ready, choose one of the elements you want to add to the page and drag it to the column area.