Well this is not an element but rather a feature.
Now you can make any element sticky by going to Styling > Display > Position options > Sticky
Don't forget to choose a position where the element will stick. Like for example stick the element when it reaches 294px Top value.
Sticky elements video sample
What happens under the hood
Here is how it works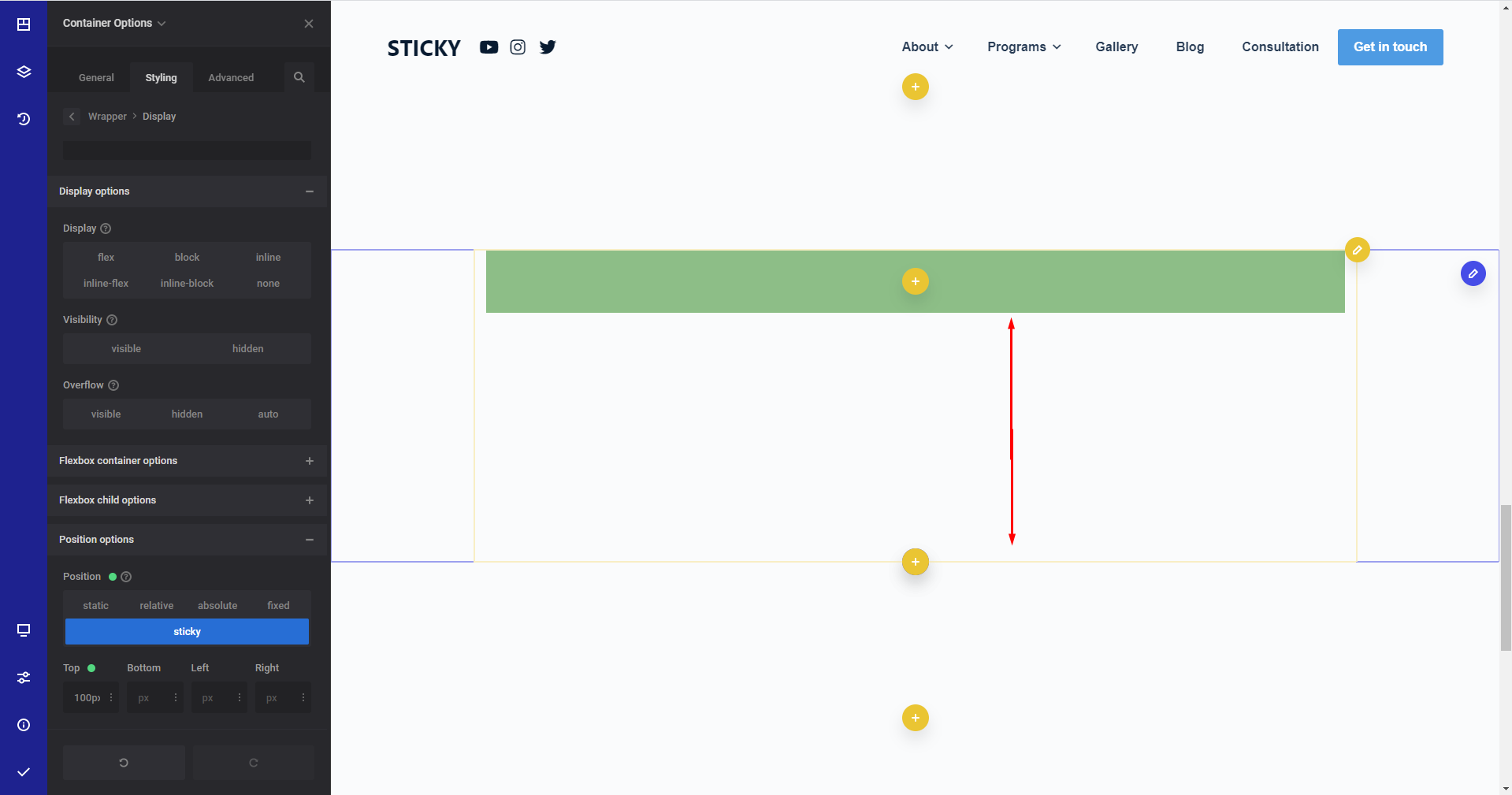 The green element will stick at the 100px from the top of the screen until the yellow column exit the viewport. So if you want to create the effect that the element sticks for a certain period of time then you have to create a space for it to move. That space is illustrated with the red arrows.
Learn How to make a Sticky header with Zion Builder