Mike from Supadezign, a French Web Designer living in China since 2004, took the time and compared the bloat of the most popular WordPress page builders.
He compared only how many assets a WordPress page builder loads by default in the frontend, excluding the WordPress files.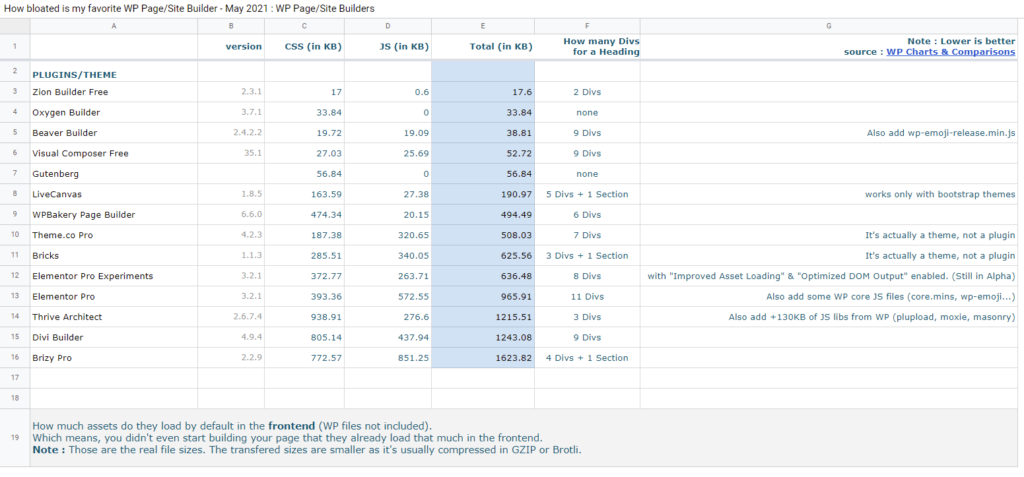 The comparison made in a Google spreadsheet it's simple and straight to the point.
We are happy to see that our work is not in vain and appreciated by you guys. Zion Builder raised the bar in terms of speed, and we are planning to keep it there with Zion Builder as the no. #1 fastest WordPress page builder.