Get your Zion Builder Pro LTD license.

Risk-Free 30 days 100% Money Back Guarantee. 
Frequently Asked Questions

Can I try Zion Builder Pro before purchasing it ?
Can I cancel my subscription at any time?
Yes. If you ever decide that Zion Builder isn't the best plugin for your business, simply cancel your subscription from My Account.
Will Zion Builder stop working if I don't renew my subscription?
No, the plugin will continue to work after your license expires, but you will no longer receive support and updates.
What payment methods are accepted?
We accept all major credit cards including Visa, Mastercard, American Express, as well as PayPal payments.
Do you offer refunds?
Yes, you have 30 days 100% money back guarantee.
Do you offer support if I need help?
Yes! Top-notch customer support for our paid customers is key for a quality product, so we'll do our very best to resolve any issues you encounter by chat or by opening issues here.
Do you support ACF & Meta Box?
I have other pre-sale questions, can you help?
How Zion Builder enhances website performance?
Zion Builder is designed to be fast and lightweight, which helps to improve the overall performance of websites built with it.

Zion Builder uses Vue.js, which utilizes a virtual DOM to allow for efficient re-rendering of components when changes occur, leading to faster loading times and improved performance.

Vue.js also employs lazy loading and code splitting, which helps to reduce the size of the application and further improve performance.

Zion Builder utilizes the latest CSS flexbox model for structuring pages, making it easier for the page to render quickly and efficiently.

Zion Builder uses Containers and Flexbox to optimize the code output of the page, ensuring that the design structure is clean and lightweight.

Zion Builder only generates the necessary code and minimizes the amount of markup used, which helps to keep the size of the website small and improve loading times.

Zion Builder boasts a streamlined design and powerful features that enhance both the frontend and backend performance of your website, optimizing your overall workflow as you build it.

With Zion Builder, you can expect a fast and efficient experience that streamlines your website-building process.

You will have an optimized website right off the bat.

By implementing additional advanced optimization techniques on a site that has already been optimized, you can expect the best results in terms of performance and user experience.
How is Zion Builder better than Elementor?
It is faster both in front-end and backend, it generates lightweight code, that means that your page will load faster. Here is a bloat comparison with other page builders (this comparison was made by Mike from Supadesign and the data is from May 2021).
How is Zion Builder better than Oxygen?
Our customers claim that Zion Builder is much faster in the back-end and that Zion Builder is more user-friendly. Oxygen disable the WordPress Theme functionality, so you can't use other WordPress themes with it, while Zion Builder works with any theme.
How can I see the premade templates built with Zion Builder?
You can hit the "Try it Now" button from our homepage and check the Library.
What WordPress Theme do you recommend ?
Zion Builder works with any theme.
Can I edit all Blog and WooCommerce pages with Zion Builder?
Yes. Zion Builder has a Theme Builder that lets you create and apply templates for pages like Blog and Shop archive pages, single product pages, cart pages, checkout pages, thank you pages etc.
Do I need to know how to code?
You don't need any coding knowledge to build websites with Zion Builder.
What our members say
I was convinced to give it a try when I saw a heavy Oxygen user suggested to do so. It doesn't let me down.

I'm very happy with this purchase. This is more intuitive and faster than Oxygen. I've been a heavy Oxygen user, and before that, I thought Elementor was the best thing since the creation of WordPress.

Building websites will be simpler and with greater results.
I also confirm it's like a combination of Divi and Oxygen.
It outperforms every aspect of Elementor. Simply give it a try and you won't regret.

I thought I had bought my last WP builder lol
You had me at "speed". I'm down to only a couple WP sites now thank goodness. But I'm gonna give this a solid try. So far what I've see is brilliant.
One of the things that caught my attention in the video is how we can use css calc() in the padding and margin fields, with thoughtfulness such as that I'm definitely looking forward to seeing using this on a production site. Hopefully it can make me love WP again!
Congrats team!

I have started experimenting with Zion Builder and have been very pleasantly surprised. I find it easier to control on page elements than in Elementor.

Hey folks, Just have to say that I love this plugin!!! I use the Pro version and what a breathe of fresh air. No bloat, no DOM dominance with <div>'s, super lightweight and fast, clean and intuitive UI, and just the right amount of features. Love it!

Great Page Builder for SEO.
Page load time is an important factor for Google to rank the web pages. If you think SEO is important, Zion Builder should be used instead. This page builder is very lightweight and faster than Elementor. This is what make it better for SEO.

Lightweight with lots of features.
I was looking for a lightweight page builder with lots of features and I have to say I found it. It even include functionalities which other Page Builders charge for and it's very easy to understand and use. Thanks a lot guys...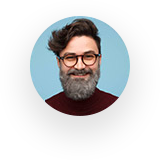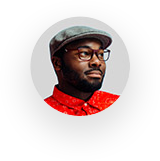 What is the difference between Zion Builder Pro and Free?
The fastest WordPress Page Builder
50+ core elements & widgets
50+ Free Pre-Designed Blocks
250+ Pro Pre-Designed Blocks
Dynamic content for various fields
Advanced Element Conditions
Query Repeater Functionality
Advanced Hovers / Child Selectors
Library Free Templates & Elements
Library Pro Templates & Elements
Developer mode (css, js + Pro styling)
Monthly new Templates & Elements
Ability to upload custom fonts & icons
Ability to use Adobe fonts
Additional user/roles permissions
Global colors & Global gradients
ACF & Meta Box Integration
Share Local Library with other websites
30 Days Money Back Guarantee