THE REASON
A perfect blend between design and code in WordPress
Forceful
Just the right amount of tools - Take the power of real-time page editing - no coding needed, and no other interference in your page
Fast
A builder on steroids - We are proud to say that our product is the fastest and the lightest on the market - it loads only the necessary resources
Flexible
Fancy elements and templates, flexibility in UI, powerful options system - choose what you need for creating your masterpiece!
Elements & Templates at your fingertips
Add elements and templates right where you need them from the page builder popup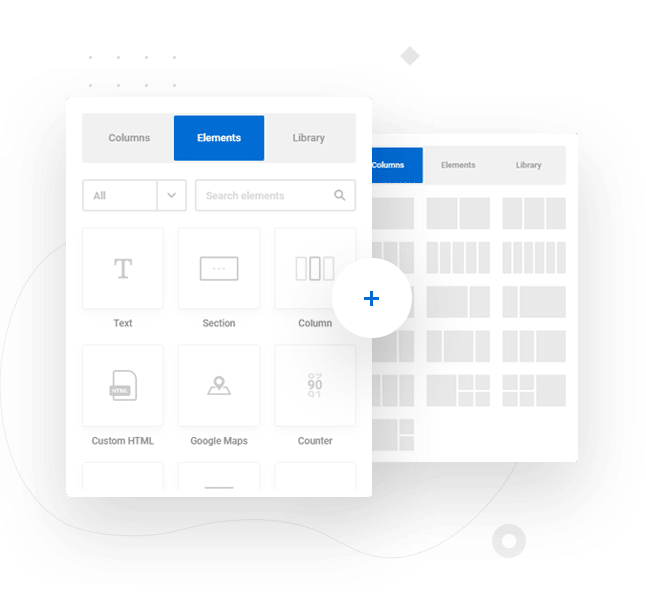 Increase the Performance of Your Website
Easily achieve a perfect 100% score on Google PageSpeed Insights, GTmetrix, or Pingdom without using any optimization tools. Clean code, no-bulk, load only the necessary code.
Library of templates & elements
The Library includes over 300+ pre-built blocks & templates which will speed up the building process tremendously. You can also share your local library with other websites.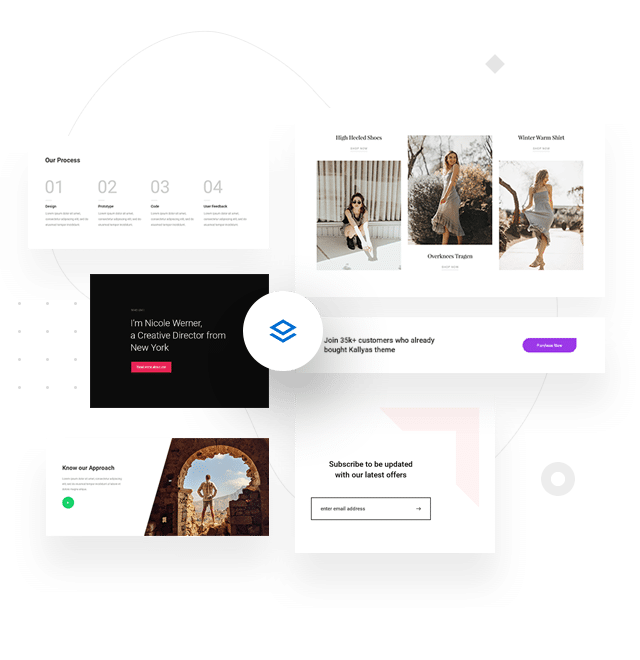 Theme Builder
The theme builders allow you to create content and assign it to different pages like blog or product pages. This tool lets you customize your products archive page, single product page, blog archive page, blog single page, etc.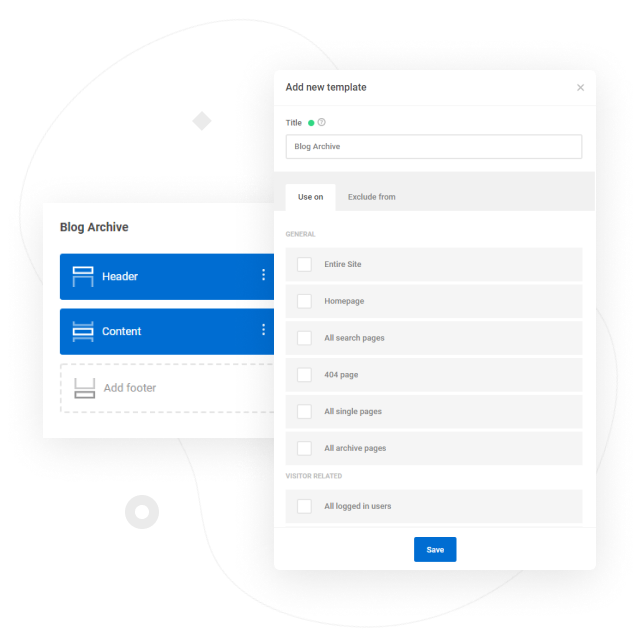 Feature
rich
WooCommerce Builder
With Zion Builder you have total freedom to design your single product and archive page templates visually and without any coding skills.
Modal Builder
Customize your modal popup with any content you want and trigger it anywhere you like, on page load, scroll, exit intent and more.
Dynamic Data
Use dynamic data to design dynamic templates. Add content like featured image, post link, post description and more.
Responsive preview
Full live responsive control over your page elements. Visually decide the element's sizes and positioning.
Global colors and gradients
Having access to your own library of color schemes makes the implementation much easier. There are also global CSS classes as an extra spice.