Importing custom icon packs created with Fontello, Icomoon, or Fontastic has never been easier. Any new icon pack added will be available in Zion Builder icon library popup when customizing the elements on your page. The custom icons added on the page, support the customization of the same style as the default ones ( adjust the size, color, positioning, etc. ).
Once you have generated and downloaded your custom font set, you now need to upload it to your site from Zion Builder dashboard.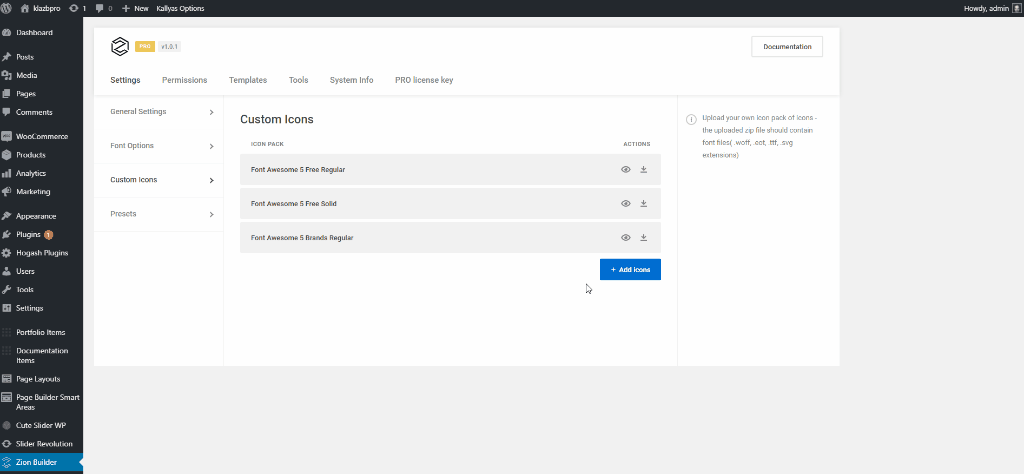 OK, that's it. Your custom icon set is now installed. To use it, head to any element that uses an icon, including the Icon Element. There, you will see any custom icon sets at the top left of the icon picker, and you can now just choose the set and select icons from that.